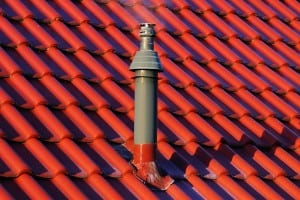 Of course it can – no question. Do your research and consider replacing that older system with a new, high-efficiency model; not only will it contribute to your home budget's bottom line by reducing energy consumption, you will be doing your part as an eco-minded citizen and can reduce your household's greenhouse gas emissions by at least 1.4 tonnes per year. And it will not take a great deal of effort on your part – just a desire to save money – and who does not want to do that?
While mid-efficiency furnaces are still available, they will end up costing you more. They can be as much as 19% less efficient. Why would you knowingly increase your operating costs over the life of the furnace? And, consider the added greenhouse emissions over the life of the unit. It all adds up.
A typical high-efficiency furnace has an AFUE (annual fuel utilization efficiency) rating of 90 to 97%. A furnace at the high end of this range will convert 97% of the natural gas used to actual usable energy. The remaining 3% is exhausted outside. That older furnace in your basement may have an AFUE of only about 60%, meaning 40% of the consumed fuel is wasted. Do the math; the more efficient the furnace, the greater the benefit.
Carrier is the world leader when it comes to heating and air-conditioning. After considerable research and testing, their engineers recently introduced a brand new line of ultra-efficient furnaces. With an AFUE rating of an astounding 98% (only 2% is vented outside), this highly-efficient heat source is also the quietest furnace Carrier has ever manufactured. In fact, in normal operation it registers a low of 38.4 decibels. To put this in perspective, that new refrigerator in your kitchen makes more noise!
aplusair.ca Heating & Air Conditioning wants to help you make informed decisions when it comes to the comfort and enjoyment of your home. With expert staff and second-to-none service, they can provide all your residential and commercial heating and cooling solutions. For more information, visit www.aplusair.ca.