­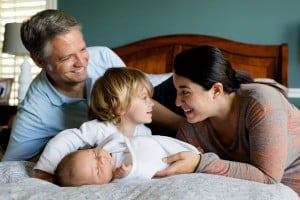 As energy pri­ces rise, most homeowners are concerned about keeping heating and cooling costs down.
Let's start based on certain assumptions from earlier postings; your furnace and central air conditioning system has been regularly maintained and cleaned.
Now let's look at the visible device that controls the heart and soul of your home's heating and cooling requirements – the thermostat.
First, protect the thermostat from anything that could cause it to give a false reading. For example, if the thermostat is in a draft, misplaced on a cold outside wall or too close to a heat-producing register, its accuracy will definitely be compromised. Move it.
Install a 'set-back' thermostat programmable timer to save fuel and money. The timer can be set to automatically raise and lower the temperature during peak and off-hours. You may also use this thermostat to avoid constant thermostat adjustments, as they can also waste fuel. When coming into the house after the thermostat has been turned down, don't set it higher than the desired temperature. Setting the thermostat very high generally will not cause the temperature to reach the desired level any faster.
One heating adjustment you should make, however, is a reduction in the thermostat setting before you go to bed every night. Cutting back for several hours can make a big difference and will soon show up in savings on your next utility bill.
Consider reducing the thermostat setting when you have a large group of people in your home. People generate heat and a party can quickly raise the temperature.
And now having said all this, it's important to note that not all HVAC equipment is designed to have a set-back thermostat as part of it's design application and in some cases, may even hinder performance such as in Air Handler applications.  Furthermore, some systems such as the Carrier Infinity Control System has an adaptive recovery feature within it's design.  You want to make sure that your set-back settings do not conflict with the adaptive recovery feature.  Before purchasing and installing a set-back programmable thermostat, always check with your HVAC provider to ensure your application can host this type of function.
There you have it; some basic tips that can and will save you money on your home heating and cooling requirements – and it all starts with an inexpensive investment from almost any hardware store.
At aplusair.ca Heating, Air Conditioning & Ventilation they want to help you make informed decisions when it comes to the comfort and enjoyment of your home. With expert staff and second-to-none service, they can provide all your residential, commercial or institutional heating and cooling solutions. For more information, visit www.aplusair.ca.