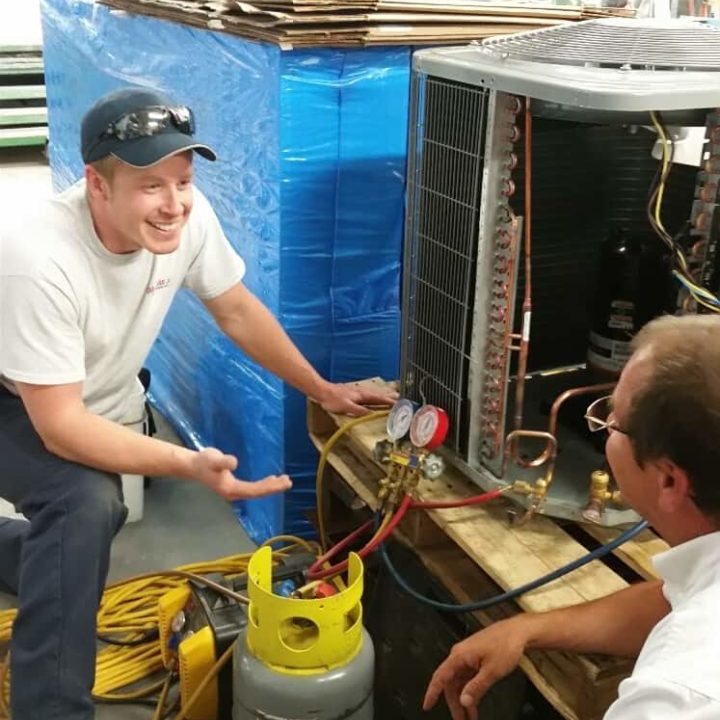 We offer a wide range of products and services helping countless individuals from all across Ontario. Read the accounts of our satisfied customers online and add yours to help us grow and improve our services.
Testimonials
Today we had our furnace serviced by a gentleman named David. I wanted to follow up in order to express my gratitude for his work. I would like to point out that David was polite, professional, efficient, thorough and knowledgeable. David took the time to make sure that I was kept apprised of what he found and the his plan of action. David was also very polite, friendly and patient with my very curious children.
I think that it is important that as an organization, A-Plus Air is aware of the quality work that is being done by David and I hope that his hard work is not going unnoticed.
Please pass along my gratitude to him and please be sure to pass this along to his superiors. It is service like this that will bring me back to A-Plus Air in the future, as well as pass along my recommendations to friends and family.
Colin C. (Welland)
Feedback Form
We really appreciate your comments! Please help us out further by posting your testimonial below.