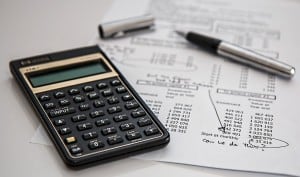 That's right; invest in a service call in one of your home's most important 'appliances' and reap the rewards all winter long! Canadian winters are like taxes – they are inevitable and the only thing you do not know for sure is when it will start, when it will finally end – and just how cold will it be.
The cost of heat for a 2-storey, 3 bedroom 1,600 square foot home running a forced air gas furnace in the Golden Horseshoe will average between $1,100 to $1,500 for the season – just for the gas, never mind the assortment of other items you see on your monthly bill. And, of course that is also based upon using a programmable thermostat and not setting it above 71 degrees or so. If you feel a little chilly, wear a sweater!
We all like to keep our household expenses down to a dull roar – something that falls within your budget without turning your family into frozen fish sticks! Call in a professional licensed company to check things out and make certain that your furnace is not only running efficiently but that any existing issues may be addressed immediately and future problems can be prevented. The better the heart of your home's primary heat source runs will benefit you – financially and health-wise.
A qualified technician will examine your heating system thoroughly, from the thermostat to the burner and the heat exchanger to the fan motor. They will clean and lubricate as they go and will submit a written report to you that will show you the actual efficiency of your home heating system.
aplusair.ca Heating & Air Conditioning wants to help you make informed decisions when it comes to the comfort and enjoyment of your home. With expert staff and second-to-none service, they can provide all your residential and commercial heating and cooling solutions. For more information, visit www.aplusair.ca.