Few things in life are more frustrating than realizing your home air conditioning is not working. In fact, your first impulse may be to call A-Plus Air, your local HVAC service provider, for help. However, some AC problems are easily solved, and here are a few things you can do yourself to save money on repairs and receive a sense of accomplishment.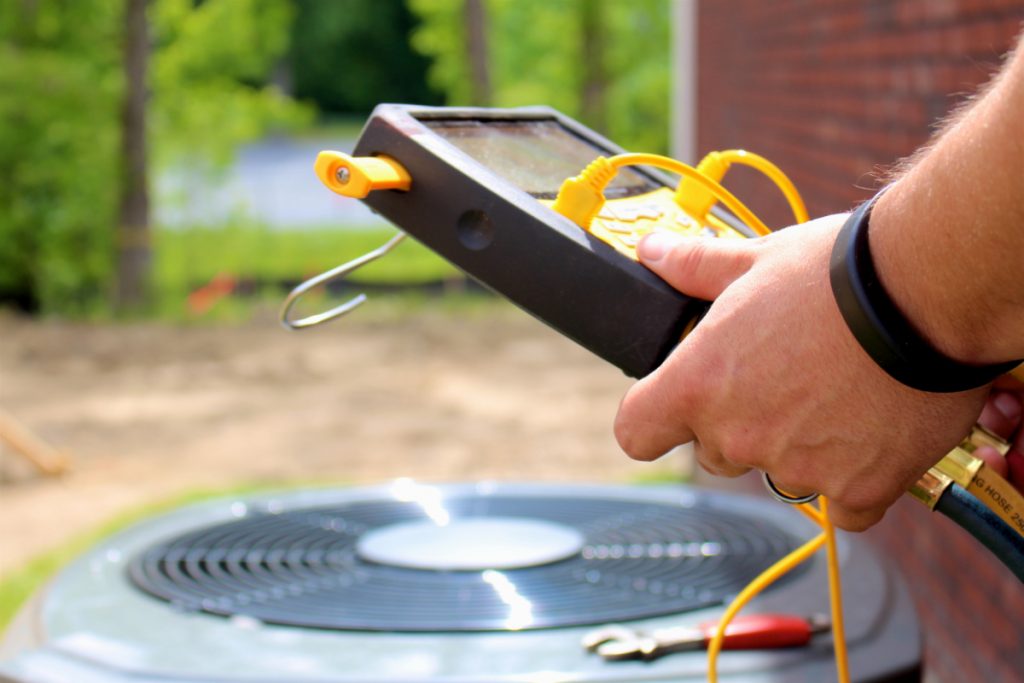 No Power Before Calling for HVAC Repair
If there is no power going to your air conditioner, the problem may be as simple as a tripped breaker. Go to your breaker box and look for the AC breaker. If it is not in the "on position" turn it off and then back on again to solve the problem. However, if it keeps tripping you may need to call in your heating and cooling company for help.
Warm Air
Is the air coming through the vents not very cold? If so, you can check two simple things that may be the source of the trouble. First, go to the AC filter area and remove the filter. If it is very dirty, replace it and then check the air again.
Also, warm air may be a result of dirty condenser coils on the outdoor AC unit. Check to see if they are clean. If they are dirty, clean them with a garden hose. You may need to use some soap, warm water, and a soft bristled brush. Clean coils can make a difference. If cleaning the coils or changing the filters does not help, you should call your heating and cooling company.
Odd Noises
Are there strange noises coming from your AC unit? Go outdoors and see if you can find the source of the noise. If you hear a loud clunking noise coming from the condenser fan (over the outside coils), turn off the unit. The safest way is to turn the circuit breaker to "off." Look inside the condenser unit. You may see a large frog, toad, or other obstruction fell in there. Try to get it out or at least push it out of the way to correct the problem.
If you still have strange noises, do not hesitate to call your HVAC service right away. You could have a major problem that needs tending to quickly. When you talk to your technician on the phone, ask if you should shut the unit down until he gets there.
Things to Remember Before Calling for AC Repair
Before calling for HVAC repair service, look to see if the AC breaker is tripped when there is no power to the unit. If the air is not blowing very cold, check to see if the outdoor coils are dirty and clean them. Look at the HVAC filter to see if it is obstructed with dirt, dust, and debris. When the AC unit is making funny noises, check the condenser unit for things lodged in the fan blade. If none of these suggestions work, call your local heating and cooling service. Your technician can diagnose your trouble and give you an estimate for repairs.
---
aplusair.ca Heating & Air Conditioning wants to help you make informed decisions when it comes to the comfort and enjoyment of your home. With expert staff and second-to-none service, they can provide all your residential and commercial heating and cooling solutions. For more information, visit www.aplusair.ca.