Central air conditioning systems require sizing by professionals like A-Plus Air. Buying a unit that is too large will increase energy bills with no added benefits. Buying a unit that is too small will result in it running more often and spaces will not feel cool enough. Whole-house fans are another alternative to keep you cool in the summer heat. Once you have your unit installed and running, here are some tips to maximize efficiency.
Set the fan to shut off when the air conditioner compressor does. This is usually done by setting the "auto" mode on the fan setting. It's not recommended to run the system's central fan alone for air circulation. It's better to use circulating fans in rooms that need additional ventilation.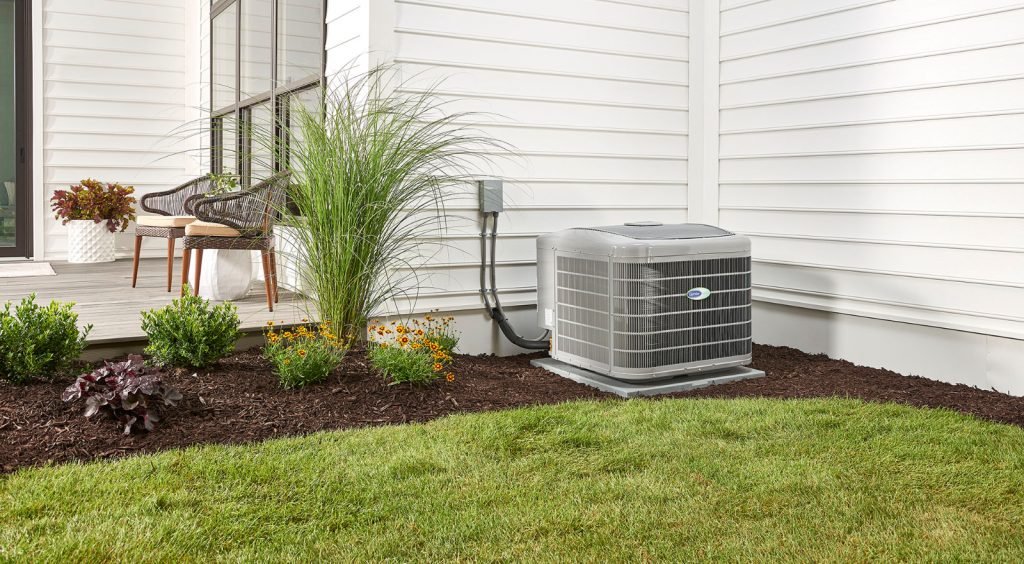 Air Conditioning Cooling Tips
Set your thermostat at a comfortably high temperature in the summer. The less difference between indoor and outdoor temperatures, the lower your cooling bills.
Don't set your thermostat at a colder setting than usual when you turn on your air conditioning unit. Your home won't cool off any faster. Excessive cooling will result in higher, unnecessary energy expenses.
Don't place anything that gives off heat, such as lamps or TVs, near your thermostat.
Long-Term Savings Tips
If your air conditioner unit is an older model, buying an energy-efficient model will save on energy bills. Look for the ENERGY STAR and EnergyGuide labels. Qualified central units are about 15% more efficient than standard models.
Whole-House Fans
You may consider installing a whole-house fan. Whole-house fans are sufficient to cool a home in many areas of the country. They help cool your home by drawing in cool air through the house and pushing out warm air through the attic.
The most effective time to use the fan to cool down your house is during cooler times of the day. Your home will stay cooler through the warmer times of day without using the fan.
You can use your existing duct work to ventilate your home. Research this option with the help of a qualified professional.

---
aplusair.ca Heating & Air Conditioning wants to help you make informed decisions when it comes to the comfort and enjoyment of your home. With expert staff and second-to-none service, they can provide all your residential and commercial heating and cooling solutions. For more information, visit www.aplusair.ca.