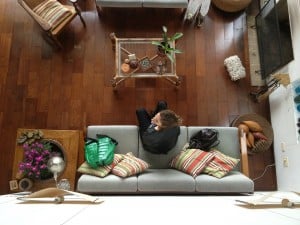 Did you know that replacing an old furnace with an energy-efficient model can reduce your household's greenhouse gas emissions by at least 1.4 tonnes per year?
Up until recently, you could buy a mid-efficiency model – 78-84% AFUE (annual fuel utilization efficiency – rating), but mid-efficiency furnaces are up to 19% less efficient than a high-efficiency model and thus will increase your operating costs and greenhouse gas emissions.  They have since been discontinued for use in Canada.
A high-efficiency furnace has an (AFUE) rating of 90 to 97%. A furnace at the high end of this range will convert 97% of the combusted natural gas to usable energy, with the remaining 3% exhausted to the outside. By comparison, many older furnaces have an AFUE of only about 60% meaning 40% of the fuel is wasted.
Just recently Carrier announced an all-new Infinity line of furnaces – an ultra-efficient furnace if ever there was one. With an AFUE rating of 98%, this heat source is also the quietest furnace Carrier has ever manufactured. In low-fire mode, where the furnace operates most often, sound ratings are as low as 38.4 decibels – which is less than the sound of a refrigerator.
The size of furnace you'll need will be affected by the level of insulation and air tightness of your house. So plug those heat leaks and perhaps upgrade your insulation before investing in a new furnace. By contrast, a too tightly-sealed house can affect air quality. Installing a fresh air intake or mechanical ventilation system will bring in and circulate fresh air all without causing drafts or heat loss.
Along with a high-efficiency furnace, consider adding a programmable thermostat. These thermostats have daily and weekend settings and other features. They automatically adjust the temperature to the comfort setting you choose – lower when you are normally away, higher when you are at home.
aplusair.ca Heating & Air Conditioning wants to help you make informed decisions when it comes to the comfort and enjoyment of your home. With expert staff and second-to-none service, they can provide all your residential and commercial heating and cooling solutions. For more information, visit www.aplusair.ca