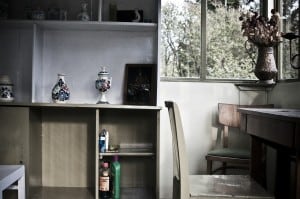 At the end of the day, there is one word that will talk to the immediate benefits of installing a humidifier on your furnace. Health. Yours and your home's.
As far as your house is concerned, practically everything in your home made from wood contains some moisture. Your house's frame, joists, door jams, doors, kitchen cabinets, window frames, trim – well you get the idea – is all wood. As dry air sucks that moisture out, the wood shrinks and cracks. Hardwood floors can separate at the seams, furniture shrinks and cracks and doors warp and no longer fit their frames as the moisture is drawn off.
Within your home, the most annoying effect of dry indoor air is static electricity. With the surprising capacity to hold a static charge up to 20,000 volts, your body can also wreak havoc on home computers and other sensitive electronic devices. By maintaining indoor relative humidity at a controlled 35 percent with the use of a humidifier, static shocks are greatly reduced.
Conditioning the amount of moisture in the air with a furnace humidifier is necessary for your family's health. Dry air in your home can make your throat feel dry and cause or aggravate respiratory ailments. Another common health issue is dehydration. Besides dry skin, the symptoms of dehydration include chronic joint and muscle pain, raspy throat, sore eyes and lack of mental concentration.
Proper humidity in the home will affect your comfort. Since the air in your home is always trying to reach its saturation point, it will absorb water wherever it's found. That means it's stealing moisture from the bodies of every living thing in your home. By giving up moisture to the air, your skin, throat and nasal passages dry out and crack leading to various physical discomfort.
aplusair.ca Heating & Air Conditioning wants to help you make informed decisions when it comes to the comfort and enjoyment of your home. With expert staff and second-to-none service, they can provide all your residential and commercial heating and cooling solutions. For more information, visit www.aplusair.ca.